Every year, increasing numbers of young families decide to make the urban utopia of Lakeway, TX their home. Roughly a 20-minute drive northwest of downtown Austin, this close-knit, environmentally conscious planned community contains scores of single-family homes, and a variety of local and chain restaurants, retailers, and firms.
At Brush & Color Eco Painting, our painters aim to help keep this area as beautiful as it was designed to be. Using our high-quality, paints, our painters in Lakeway TX renovate homes and businesses all over town.
Contact Brush & Color today to schedule your free consultation.
Interior Painting for Homes and Businesses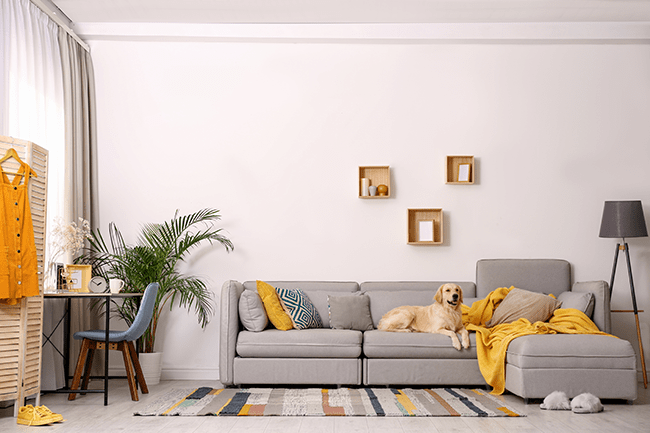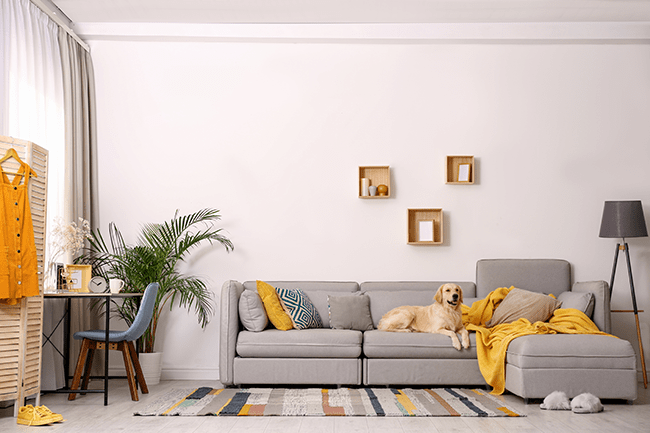 Whether you want to freshen up your living room or your office, we provide residential and commercial interior painting for clients across Lakeway, TX. We'll paint your walls, ceilings, doors, frames, and baseboards for a complete renovation.
If your home or commercial interior painting job requires an extra step, we can take care of it before applying your chosen paint color. Trust us with tasks like removing old wallpaper, repairing damaged drywall, or retexturing a popcorn ceiling.
Exterior Painting Services in Lakeway, TX
Curb appeal carries great importance in a community like Lakeway. Luckily, you can boost yours with just a fresh coat of paint. From whole house refurbishments to smaller accent jobs, the painters at Brush & Color are equipped to paint houses of all sizes.
We can paint a wide range of exterior surfaces, including but not limited to:
Stucco
Eaves
Shutters
Garage doors
Front doors
And since we use exceptionally durable paint, your home will have no trouble withstanding the elements even during the Central Texas thunderstorm season.
Your Local Cabinet Painting Contractors
Does your home need a cabinet refresh? Cabinet painting costs less than buying new cabinetry altogether but can transform a room entirely.
If you want to paint your cabinets, leave it to our painters in Lakeway, TX. We can refinish the cabinets in any room, including the kitchen, bathroom, closet, and more.
To ensure an even finish, our crew will take apart your cabinetry and thoroughly prime and paint each piece. However, you won't have to worry about reassembly woes; we always mark the pieces beforehand to make putting it all back together much easier.
Cabinet painting costs depend on a number of factors, including the size of the cabinets, the number of doors and drawers, and whether you choose a stain or paint.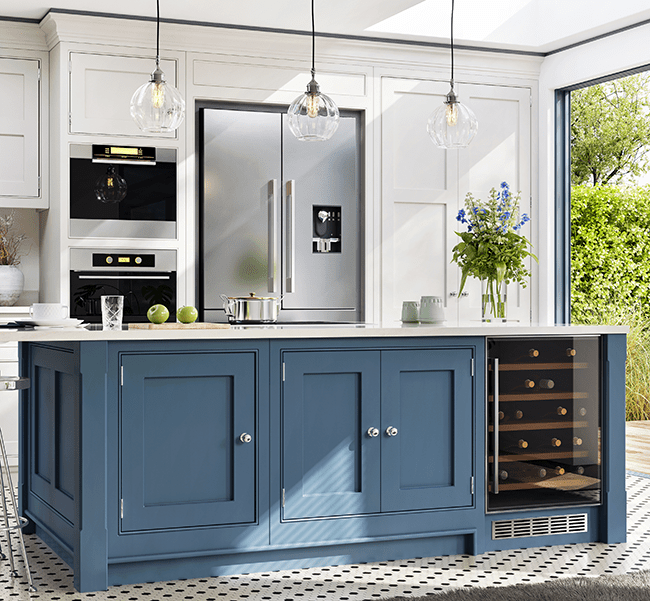 Whitewash Painting Services
Painting your brick with a mineral-based limewash paint will protect it from weather, moisture, and mold. Whitewash painting will also give surfaces an elegant, defined look. The limewash brick painters at Brush & Color can transform both exterior and interior brick using long-lasting Romabio limewash paint.
Contact the Painting Pros at Brush & Color Eco Painting
If you want painters in Lakeway, TX, that will handle your project with the utmost level of professionalism, look no further than Brush & Color. Fill out our online appointment form to book an estimate, it takes less than a minute!
Have We Painted In Your Neighborhood?
About Brush & Color Eco Painting
Serving Austin, Round Rock, Cedar Park, Dripping Springs, Lakeway, Tarrytown, West Lake Hills, Rollingwood, Mueller, Travis Heights, Bouldin Creek, Oak Hill, Clarkesville, South Congress, South Park Meadows, Barton Springs, South Lamar, TX
Residential and Commercial Interior and Exterior Painting Contractor. We paint houses and offices in and around Austin TX. Brush & Color Eco Painting was formed in 2017, by Nicholas Painter….and yes….that is his real name. Brush & Color Eco Painting offers specialty services including
Cabinet Painting and Refinishing, Interior Masonry Lime-washes, Exterior Lime-Wash using Romabio Lime-wash, ECOS Paints Air Purification Painting, and Baby-Nursery Painting using non-toxic paints.
We specialize in Eco-Friendly Painting, meaning we will use the safest, greenest paints available in Austin, TX! Our Mission is to Paint Austin TX Healthy!