For all your interior, exterior, cabinet, and whitewash painting needs, there's no better choice than Brush & Color Painting. Our skilled team of painting contractors has years of experience and is dedicated to providing you with a fast, budget-friendly, and hassle-free painting process that will transform your home into a fresh and revitalized space in no time.
At Brush & Color, we take pride in maintaining the picturesque appearance of Cedar Park, TX neighborhoods through our highly acclaimed exterior painting services. Since our establishment, we have earned the trust of countless neighbors who rely on us for top-notch residential painting solutions. Why not become a part of our satisfied customer community?
Consult with the best painters in Cedar Park, TX today and see how we can transform your painting dreams into reality.
Brush & Color Painting: Your Top Choice for Interior Painting in Cedar Park, TX
As the premier interior painting company in Cedar Park, TX, Brush & Color stands out for its reliability and exceptional service. Our pricing model is straightforward and tailored to your needs, with different packages for small bathrooms, bedrooms, medium-sized rooms, and large-sized rooms.
When you request a quote from us, our comprehensive pricing includes:
A generous nine-year paint and labor warranty for your peace of mind.
Two coats of premium interior paints, ensuring a beautiful and lasting finish.
We value your vision, so reach out to us with your specific project details, and we'll work closely with you to bring it to life.
Choose Brush & Color Painting for top-notch interior painting services that exceed your expectations.
Top-notch Exterior Painting Services in Cedar Park, TX
Is the exterior of your home showing signs of wear and tear? Look no further than Brush & Color for expert refurbishment services to breathe new life into your property. Whether you need a thorough cleaning of your current finish or a fresh coat of paint, our team will transform your house into a stunning sight.
Our specialized teams are well-prepared to handle a range of exterior services, including painting, pressure washing, deck staining, siding, and gutter cleaning. Over the years, your home's elegant finish may have been obscured by layers of dirt and grime. Entrust your property to Brush & Color, and we'll work wonders to either restore your existing finish or give your home a brand-new look.
Contact us now for top-notch exterior painting services that will revitalize the appearance of your Cedar Park, TX home.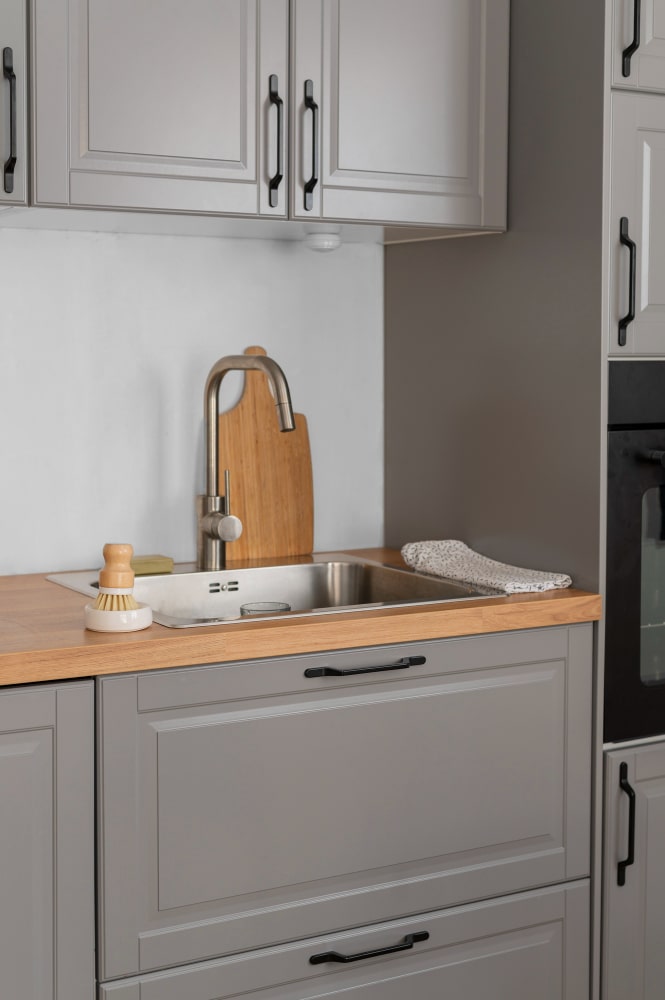 Dependable Cabinet Painting Services
When it comes to painting kitchen cabinets, you can trust the expertise of Brush & Color. Our skilled contractors have been perfecting cabinet painting for years, ensuring your project is completed promptly and with impeccable precision.
Don't waste time with other contractors; we provide peace of mind knowing that your project is handled by seasoned professionals, thoroughly trained and vetted by our company.
For a long-lasting, durable cabinet finish that will stand the test of time, look no further than Brush & Color. As the most reliable interior painting company in Cedar Park, TX, we guarantee top-notch results.
Contact us today for a complimentary consultation and discover how we can transform your kitchen. When you need a team that understands the art of professionally painting kitchen cabinets, reach out to us for a free quote. Experience the finest quality in your home with Brush & Color.
Discover the Magic of Whitewash Painting with Brush & Color!
Embrace the beauty of a pearly, pristine home exterior with Brush & Color's all-inclusive whitewash packages. Say goodbye to the frustration of annual cleaning and fading paint, as our transformative whitewashing service will turn your house into a captivating masterpiece.
If the constant maintenance of your home has left you weary, fret not! With Brush & Color's whitewashing package, you can rejuvenate your property's look and enjoy a renewed sense of pride in being a homeowner. Get ready to witness the enchanting allure of whitewash painting!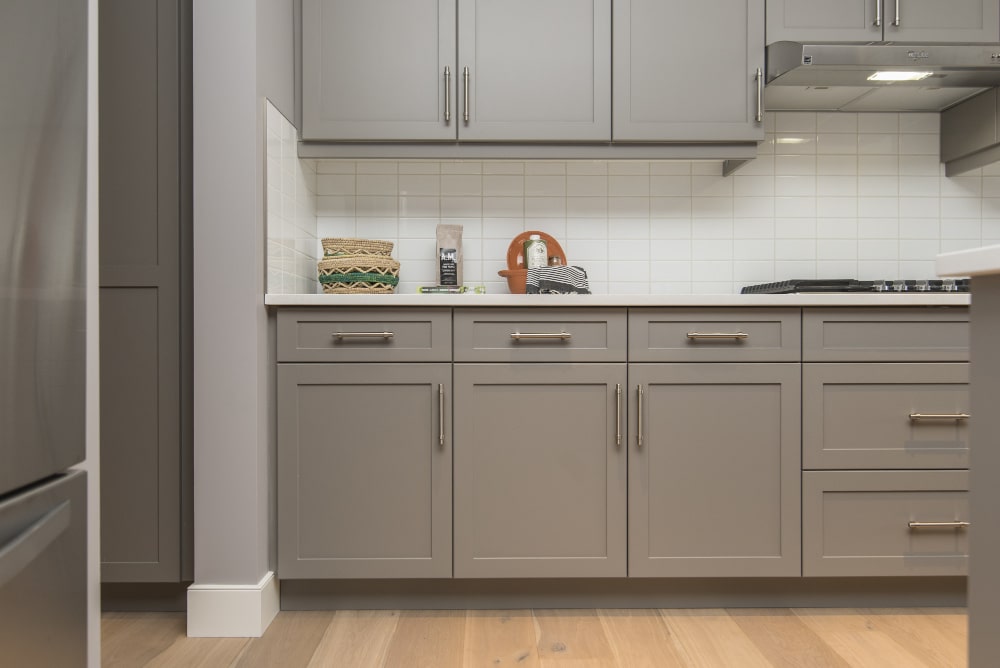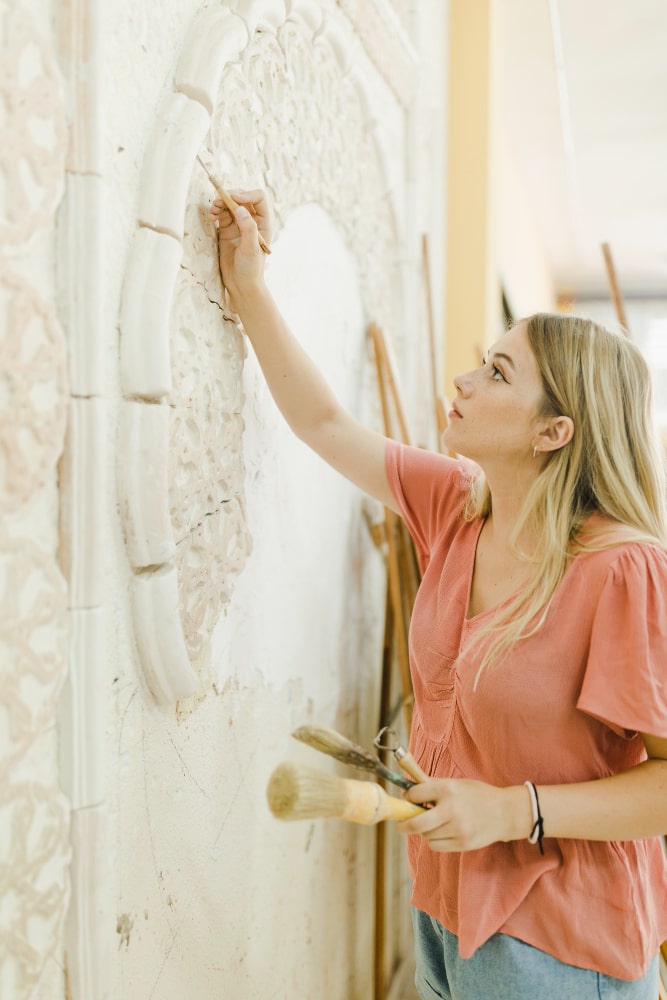 Limewash painting in Cedar Park, TX
If you're looking to elevate the curb appeal and protect the exterior of your property in Cedar Park, TX, a limewash painting service is the perfect choice. Limewash painting has gained popularity in the area for its unique, timeless look and eco-friendly attributes. Our Cedar Park-based limewash painting service offers a team of skilled professionals who specialize in this ancient painting technique.
At our company, we take pride in providing top-notch limewash painting services that cater to both residential and commercial properties. Whether you have a historic building or a modern structure, our experts can transform its appearance with a touch of rustic elegance. We use a blend of premium slaked lime, water, and natural pigments, ensuring a durable and breathable finish that stands the test of time.
Choosing our limewash painting service means adding a touch of character and individuality to your property, enhancing its overall beauty and value. We are dedicated to delivering exceptional results and ensuring customer satisfaction with every project we undertake. Let us transform your Cedar Park property with the captivating charm of limewash painting. Contact us today for a consultation and experience the magic of this ancient painting technique.
Call today to get a quote from one of our team members.
Have We Painted In Your Neighborhood?
About Brush & Color Painting
Serving Cedar Park, Brushy Creek, Round Rock, North Austin, Leander, Tarrytown, Mueller, Travis Heights, Hyde Park, Barton Springs, South Congress.
Residential and Commercial Interior and Exterior Painting Contractor. We paint houses and offices in and around Austin TX. Brush & Color Painting was formed in 2017, by Nicholas Painter….and yes….that is his real name. Brush & Color Painting offers specialty services including
Cabinet Painting and Refinishing, Interior Masonry Lime-washes, Exterior Lime-Wash using Romabio Lime-wash, ECOS Paints Air Purification Painting, and Baby-Nursery Painting using non-toxic paints.
We specialize in Eco-Friendly Painting, meaning we will use the safest, greenest paints available in Austin, TX! Our Mission is to Paint Austin TX Healthy!