Welcome to Brush & Color Painting, where we take immense pride in delivering the safest paint services available in Round Rock, TX. Our commitment to using non-toxic paints ensures stunning, flawless finishes that are completely safe for you and your family. Whether it's homes, offices, indoor and outdoor masonry, or cabinets, our specialty lies in providing exceptional results every single time.
Our loyal customers recognize us as the most reliable and accountable residential and commercial painting contractors in the area. Customer satisfaction is our top priority, and we stand behind our estimates. Moreover, for each project, we offer a complimentary nine-year paint and labor warranty along with free annual touch-ups.
If you're eager to start renovating your home, schedule a free estimate with us today. Call 512-947-0594 to experience hassle-free service at your convenience.
Your go-to destination for eco-friendly interior painting in Round Rock, TX.
We understand the joy that comes with freshly painted interiors, and our team of skilled painting contractors is fully prepared to deliver exceptional services. What sets us apart is our commitment to using environmentally friendly and non-toxic interior painting supplies. Not only do we prioritize the quality of our work, but we also prioritize the health of your home and the environment.
To ensure a clean and responsible approach, we use washable canvas drop cloths and plastics, reducing our environmental impact while protecting your living space. Whether it's walls, ceilings, doors, frames, or any other part of your home, you can trust us to carry out the job with impeccable attention to detail.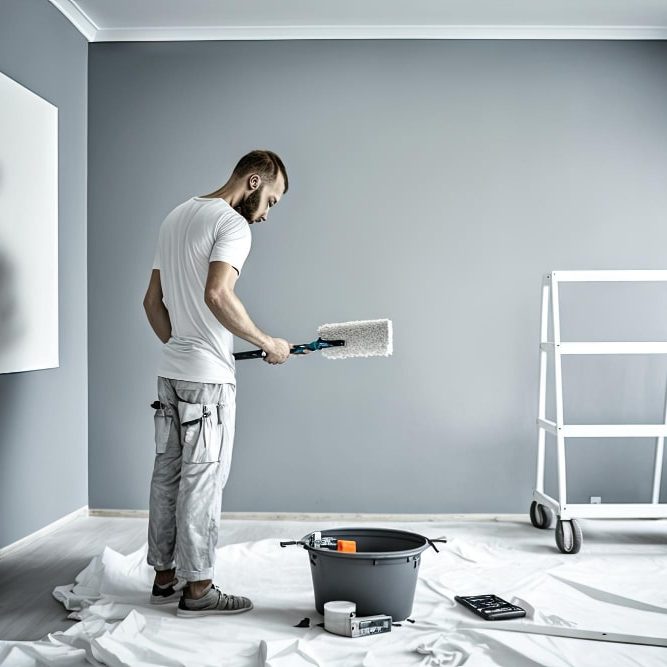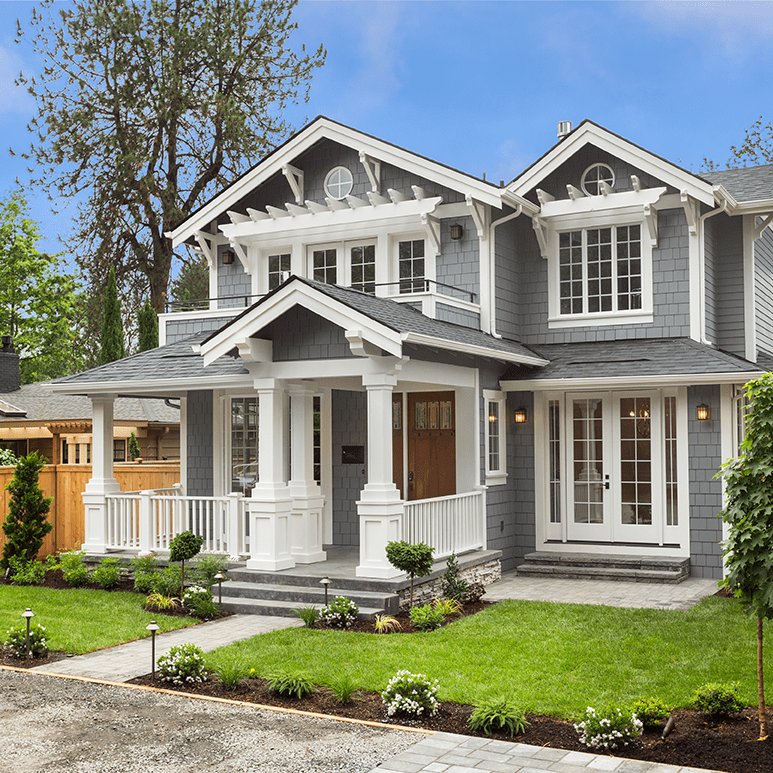 Choose the Finest Exterior Painting Contractors to Elevate Your Home
If you're considering giving your home's exterior a fresh new look, there's no need to search any further. Our team of highly acclaimed exterior painting contractors is at your service. Renowned for our exceptional quality and unwavering professionalism, we take great pride in leaving our clients delighted with the flawless finishes we deliver. No matter the scope of the project, whether it's a comprehensive makeover or minor touch-ups, we cater to all exterior surfaces with equal expertise.
As specialists in this field, we take joy in enhancing the beauty of Round Rock, TX, through our superior exterior paint jobs. We use eco-friendly paints that are entirely safe, ensuring that the results are not only visually stunning but also enduring against the elements. The vibrant colors we employ will leave you enamored for years to come.
Discover Outstanding Cabinet Painting Services in Round Rock, TX
Your cabinets play a crucial role in your home, serving you day in and day out. When it's time to give them a fresh new look, trust Brush & Color Painting to provide top-tier professional cabinet painting services.
Our team consists of skilled commercial and residential painting contractors who will promptly assess your requirements. Using high-quality, eco-friendly interior painting supplies, we'll create a customized plan to refinish your cabinets. Our comprehensive process includes disassembly, repairs, priming, painting, and reassembly, ensuring that your kitchen cabinets are beautifully rejuvenated without the need for an expensive full kitchen renovation. You'll achieve the interior facelift you desire!
Choose us for exceptional cabinet painting services and revitalize your cabinets to enhance your home's overall appeal.
Interior and Exterior Whitewash Painting Services in Round Rock, TX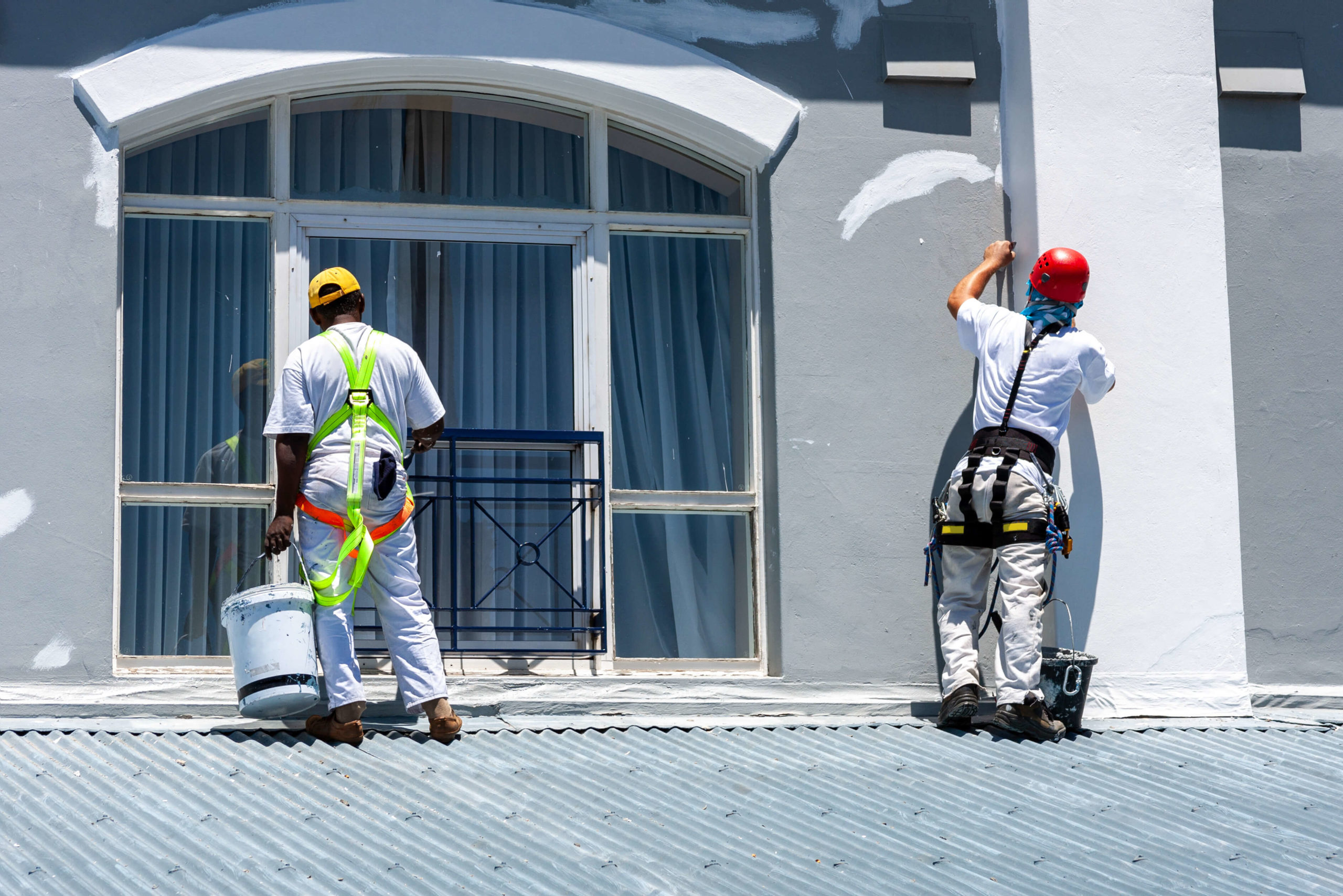 At Brush & Color Painting, we take pride in using only the finest Romabio paint, a durable mineral-based limewash that yields exceptional results. This paint is specifically designed for brick surfaces, ensuring a seamless application and a stunning finish. Whether you want to brighten up your old brick exteriors with professional whitewashing or give a fresh look to interior fireplaces or accent walls, we've got you covered.
When you choose Brush & Color Painting, the possibilities are limitless. Transform your home with our expert whitewashed brick services and let your property stand out with a timeless and captivating appeal.
Limewash painting in Round Rock, TX
If you seek to enhance the curb appeal and safeguard the exterior of your property in Round Rock, TX, look no further than our professional limewash painting service. Limewash painting has been gaining popularity in our area due to its timeless and unique appearance, coupled with its eco-friendly attributes. Our team, based in Round Rock, offers skilled professionals who specialize in this ancient painting technique.
At our company, we take immense pride in providing top-notch limewash painting services that cater to both residential and commercial properties. Whether your structure boasts a historic charm or a modern design, our experts can transform it with a touch of rustic elegance. We use a carefully crafted blend of premium slaked lime, water, and natural pigments, resulting in a durable and breathable finish that stands the test of time.
By choosing our limewash painting service, you infuse your property with character and individuality, elevating its overall beauty and value. Customer satisfaction is our utmost priority, and we strive to deliver exceptional results with every project we undertake. Allow us to mesmerize your Round Rock property with the captivating charm of limewash painting.
Get in touch with us today for a consultation and experience the enchantment of this ancient painting technique.
Have We Painted In Your Neighborhood?
About Brush & Color Painting
Serving Austin, Round Rock, Cedar Park, Dripping Springs, Kyle, Buda, Tarrytown, West Lake Hills, Rollingwood, Mueller, Travis Heights, Bouldin Creek, Oak Hill, Hyde Park, Clarkesville, South Congress, South Park Meadows, Barton Springs, South Lamar, Leander, TX
Residential and Commercial Interior and Exterior Painting Contractor. We paint houses and offices in and around Austin TX. Brush & Color Painting was formed in 2017, by Nicholas Painter….and yes….that is his real name. Brush & Color Painting offers specialty services including
Cabinet Painting and Refinishing, Interior Masonry Lime-washes, Exterior Lime-Wash using Romabio Lime-wash, ECOS Paints Air Purification Painting, and Baby-Nursery Painting using non-toxic paints.
We specialize in Eco-Friendly Painting, meaning we will use the safest, greenest paints available in Austin, TX! Our Mission is to Paint Austin TX Healthy!