Professional Cabinet Painting Service in Austin
If you want a kitchen cabinet painting project done right, set your sights on Brush & Color Painting. Our professional contractors show up to your house with certified experience under their belts. We know what a good paint job looks like, and we strive to amaze every customer when we set foot into their kitchen.
Perhaps you have cabinets in other areas of the house that need makeovers? We have seen it all before, and we paint cabinets better than anyone else in the business.
We use only environmentally friendly products. We endeavor to upgrade each customer's kitchen while leaving a small carbon footprint behind us.
Consult with one of our team members and get a price for your project. If you like what we offer, schedule an appointment for an estimate today, and get yourself started with the best cabinet painter company in Austin, TX.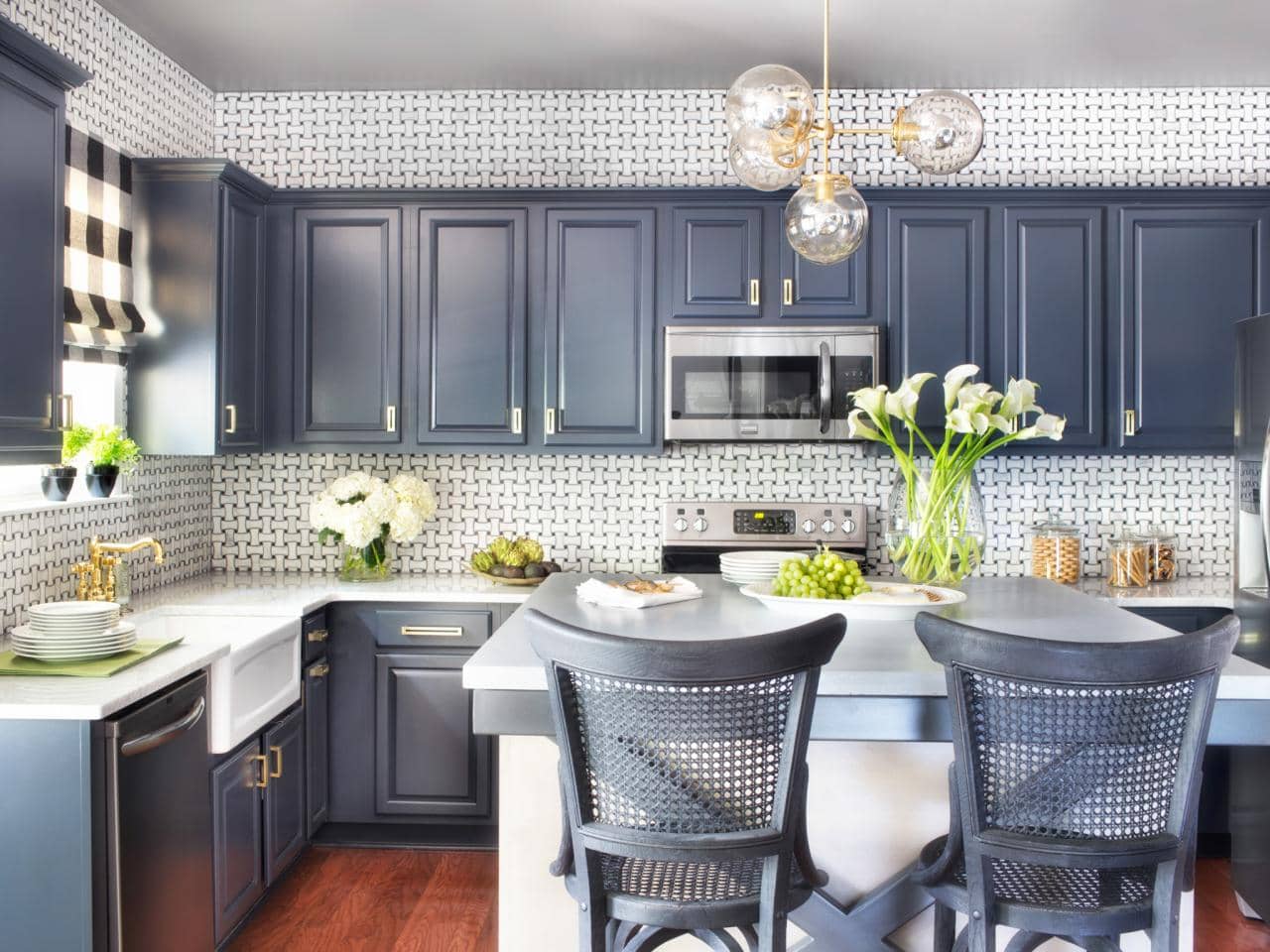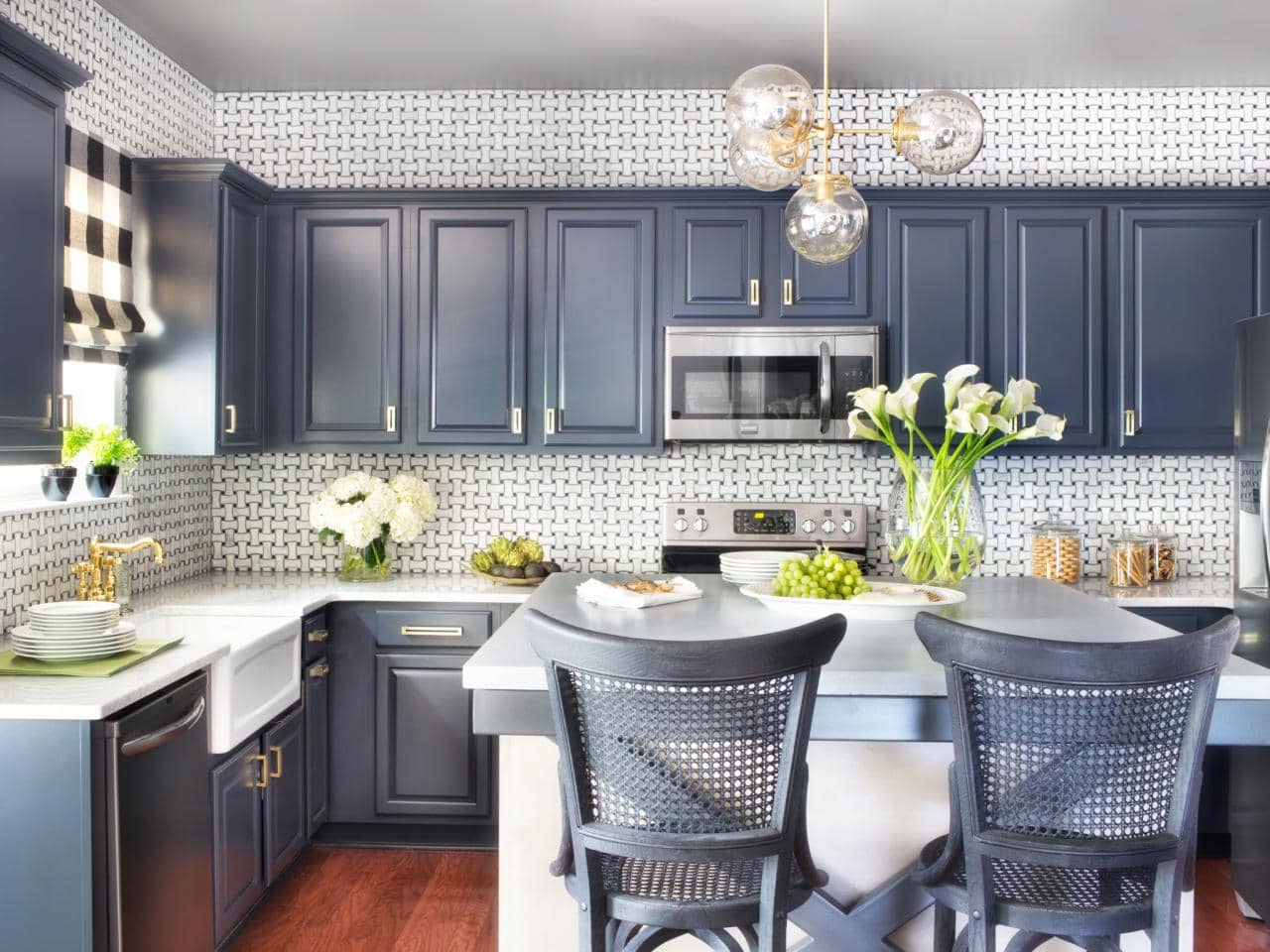 Brush & Color Painting uses a step-by-step system to ensure great results. This process includes, but not limited to:
Protecting unpainted surfaces
Remove and label all doors, drawers, hardware, hinges and other objects from the cabinets prior to painting.
Cleaning all cabinet pieces with degreaser
Sanding,
Cleaning,
Applying primer
Sanding
Applying 2 coats of the finish topcoat.
All pieces will be documented and reviewed for minor repairs.
Any major repairs are subject to additional charges, upon client's approval.
Oak cores are filled during priming
How Much Does It Cost to Paint My Cabinets in Austin, TX?
Standard size kitchens cost around $5,000 as an average. Medium to large kitchens can range from $6,000-$8,000 (depending on amount of doors/drawers and cabinet pieces)
26 cabinet doors + 10 drawers + 4 faces (beside the fridge and edges) = 50 pieces
50 * 120 = $6000 to paint the cabinets in this example.  
Considering the cost of replacing cabinets, we believe painting your kitchen cabinets is well worth consideration. Unless you are remodeling your kitchen in a way the requires you to completely reconfigure your cabinet layout, painting is a great way to update the look at a much lower cost.
In most cases, painting kitchen cabinets us much cheaper than replacing them. You can typically expect the cost of painting kitchen cabinets to be around 1/3 to 1/2 the cost of replacing them.
One of our customers, Jeffee, talks about her experience in cabinet painting and refinishing project made by Brush and Color Eco Painting and how she will always recommend to others.
Kitchen Cabinet Painters in Austin, TX
When it comes to painting, kitchens can be a tricky area. With so many corners and off-angles created by kitchen cabinets, it can be a hassle to complete a new paint job yourself. Do yourself—and your kitchen—a favor by calling our amazing team.
During your free consultation, we give you an exact price, not an estimate. We supplement this by giving you a step-by-step outline of your project. We ensure you will have no apprehensions with our work, as we will never take a single action without your approval.
We are Experts in Cabinet Painting and Refinishing
Do not waste money replacing all your cabinets. With the help of our crew members, you can refurbish your cabinets for a fraction of the price of installing new ones.
Cabinet painting cost becomes inexpensive and easy when you use Brush & Color for your painting project. Brush & Color presents you with the lowest cost available without sacrificing the quality of service.
Our painting contractors specialize in painting kitchen cabinets. We deliver you a refined and mess-free service at a competitive rate with other local competitors. We are intimately familiar with the Austin area. Such a distinct city should be full of presentable, well-maintained houses. Let us give you the kitchen cabinets like those you see in interior decoration magazines.
We have full familiarity with Austin's architecture and style, even down to individual suburbs and neighborhoods. For that reason, Brush & Color Painting brings you professional paint jobs built from years of service on houses just like yours.
Sign up for an estimate today and see what our professional contractors can do for your home. If you need to paint kitchen cabinets, no one is as trusted as Brush & Color Painting.
Our team will give you a sense of what your project would look like price-wise. Simultaneously, our team will familiarize itself with your creative direction, allowing you to add input and flourishes before you sign.
Advantages of Cabinet Painting and Refinishing
Brush & Color Painting specializes in cabinet painting and refinishing. Our cost-effective services can save you a lot of money relative to purchasing new cabinetry, and we'll leave your current cabinets looking much more classy and sophisticated.
Cost-Effective Solution.

New cabinetry is expensive, especially if you already have quality units in place. Refinishing and painting your existing cabinetry can save you a lot of money!

Convenient Time Savings.

Ripping out existing cabinetry and replacing it creates a lot of mess, takes considerable time, and costs more than refinishing existing cabinets. Painting and refinishing are much faster, allowing you to enjoy your refreshed space sooner.

Beautiful Results.

You're going to love the way that your shelving and cabinetry look after our experts refinish them. Our team has the training, experience, tools, and attitudes to get every project completed with beautiful results.
Painting cabinets is an art. And while many homeowners attempt to paint their cabinetry, hiring a quality cabinet painting company has its advantages. Our team of skilled tradesmen has the knowledge, experience, and equipment necessary to deliver optimal results on every project.
Every team member at Brush & Color Painting cares about achieving excellence, and we love to thrill our customers with superior results. If you're looking for cabinet painting in Austin or a surrounding community, then reach out to our friendly and helpful team today. We look forward to renewing the appearance of your fine cabinetry.