When it comes to finding reliable exterior house painters in North Austin, TX, homeowners have a plethora of options to choose from. The region is home to numerous reputable painting companies, each offering their unique set of skills and services. Whether you need a fresh coat of paint to enhance your home's curb appeal or a complete transformation to revitalize its appearance, North Austin has professional painters equipped to tackle any project.
These exterior house painters in North Austin are known for their attention to detail, quality craftsmanship, and ability to work with various architectural styles. Many of them boast extensive experience in the industry and have earned a reputation for delivering outstanding results that stand the test of time. From selecting the right paint colors to executing flawless paint application, these painters prioritize customer satisfaction and take pride in bringing their clients' visions to life. With their expertise and dedication to excellence, homeowners in North Austin can confidently entrust their exterior painting needs to these skilled professionals.
Contact Brush & Color today to schedule your free consultation.
The Best Interior Painting in North Austin, TX
interior of your house, Brush & Color has got you covered with an array of interior painting tools for a top-notch paint job. Our skilled painters work wonders using high-quality primers, rollers, special painter's tape, and reusable canvas drop cloths, ensuring a flawless finish to your project.
Beyond wielding brushes, our painters are versatile in their abilities. We can expertly remove old wallpaper, repair damaged drywall, and even retexture your ceiling, all in preparation for the application of your desired paint color.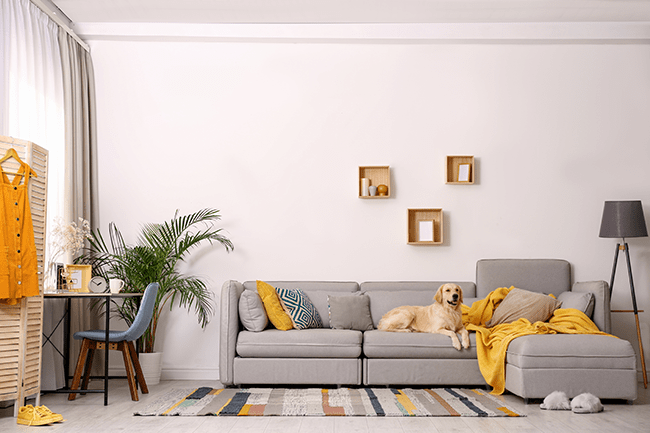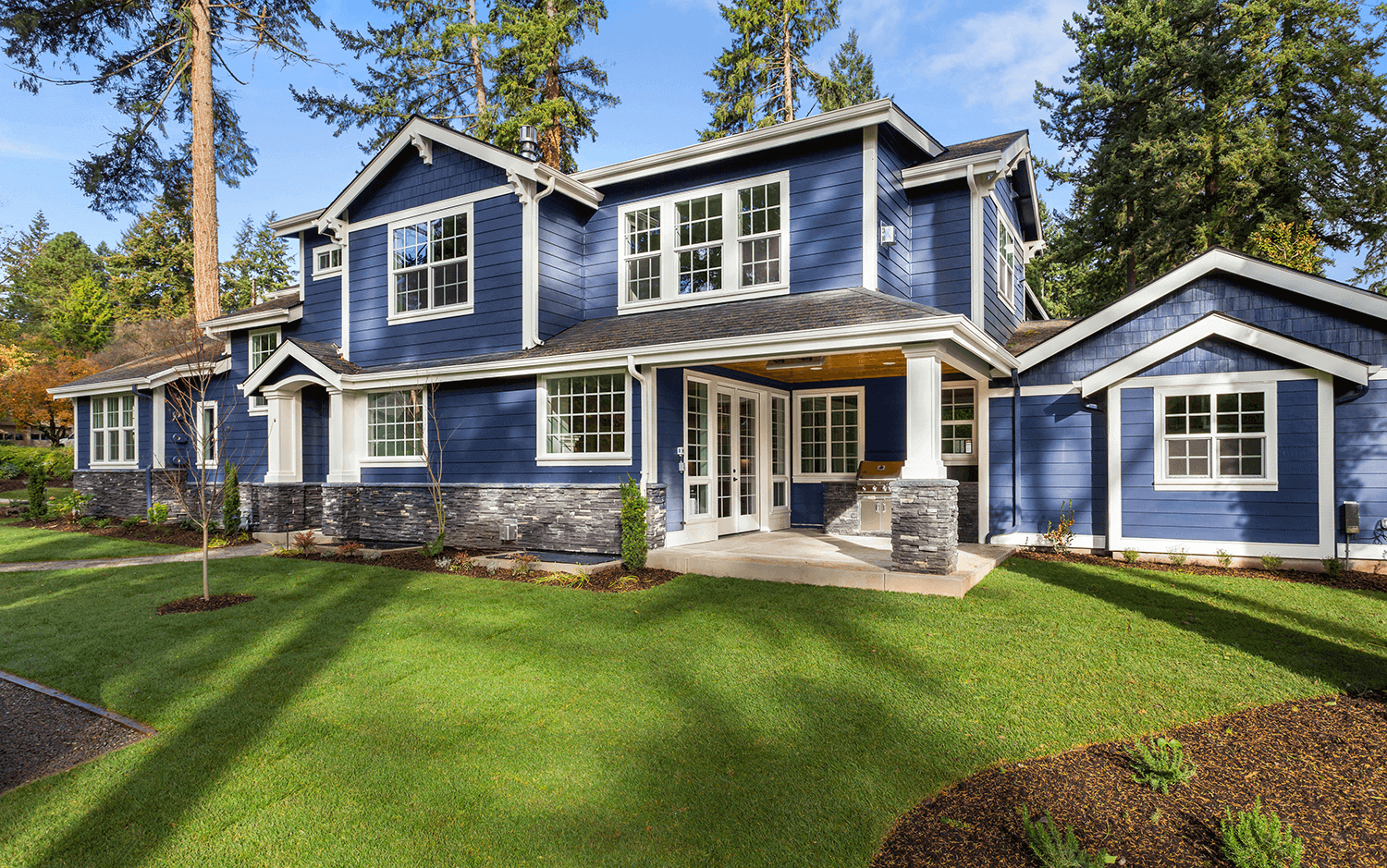 Comprehensive Exterior Painting Services
Living in the vibrant neighborhood of North Austin, TX, the importance of curb appeal cannot be overlooked. Whether you own a grand mansion or a charming bungalow, our professional painters can work wonders by giving your house a stunning makeover with a fresh coat of paint.
We specialize in painting a wide range of exterior surfaces, including stucco, eaves, shutters, garage doors, and front doors. Whatever your vision for your home's exterior, we have the expertise and skill to bring it to life.
Professional Cabinet Painting in North Austin, TX
When it comes to refreshing the cabinets in your home, it's crucial to avoid DIY attempts that may lead to damage to the wood or other surfaces. Opting for a professional cabinet painting service that utilizes interior painting tools, like a sprayer, is the smart choice for achieving outstanding results.
Kitchen cabinets, in particular, require extra preparation work due to the accumulation of oil and grease from cooking over time. Professional cabinet painting ensures that no residues are left trapped beneath the new coat of paint, guaranteeing a flawless finish.
At Brush & Color, we take pride in our thorough cabinet refurbishing process, but that's just the beginning of our commitment to your satisfaction.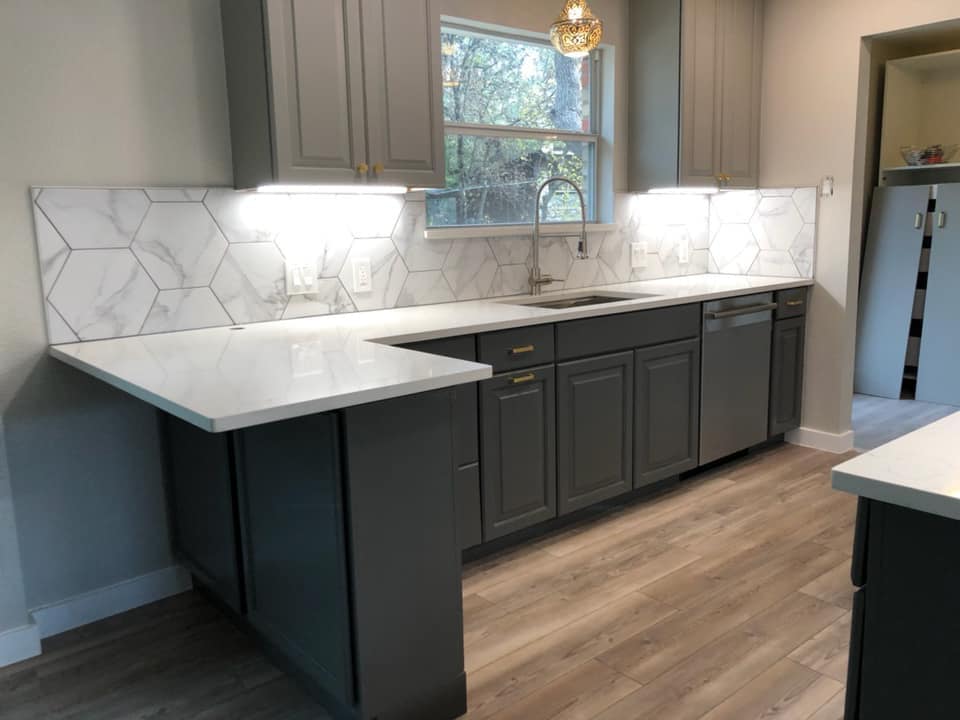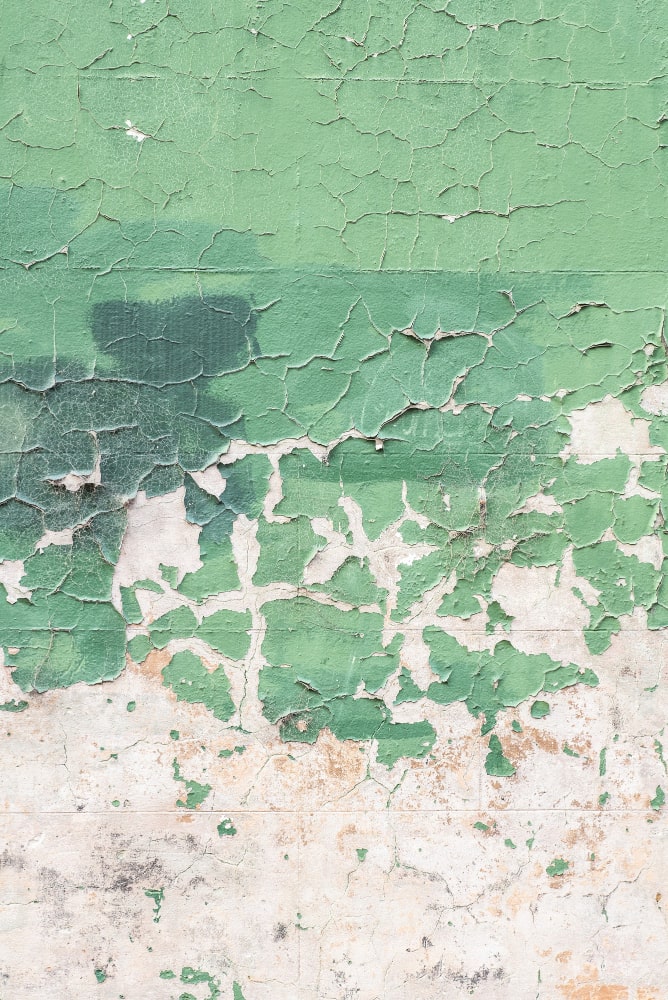 Limewash painting in North Austin, TX
Enhance the curb appeal and protect the exterior of your North Austin, TX property with the timeless beauty of limewash painting. This eco-friendly painting technique has been gaining popularity in the area for its unique and charming appearance. Our North Austin-based limewash painting service boasts a team of skilled professionals who are experts in this ancient art form.
We take pride in delivering top-notch limewash painting services that cater to both residential and commercial properties. Whether you have a historic building or a modern structure, our experienced team can transform its look with a touch of rustic elegance. Using a blend of premium slaked lime, water, and natural pigments, we ensure a durable and breathable finish that will stand the test of time.
By choosing our limewash painting service, you're not only elevating your property's beauty but also adding a sense of character and individuality. Our commitment to excellence ensures that every project we undertake leaves our customers satisfied.
Discover the captivating charm of limewash painting for your North Austin property. Contact us today for a consultation and experience the magic of this ancient painting technique, bringing a new dimension of beauty to your home or business.
Contact the Expert Painters at Brush & Color Painting
For the most skilled home painters in Austin, TX 78703 turn to Brush & Color. Schedule an appointment using our online form!
Have We Painted In Your Neighborhood?
About Brush & Color Painting
Serving Austin, Round Rock, Cedar Park, Dripping Springs, Kyle, Buda, Tarrytown, West Lake Hills, Rollingwood, Mueller, Travis Heights, Bouldin Creek, Oak Hill, Hyde Park, Clarkesville, South Congress, South Park Meadows, Barton Springs, South Lamar, TX
Residential and Commercial Interior and Exterior Painting Contractor. We paint houses and offices in and around Austin TX. Brush & Color Painting was formed in 2017, by Nicholas Painter….and yes….that is his real name. Brush & Color Painting offers specialty services including
Cabinet Painting and Refinishing, Interior Masonry Lime-washes, Exterior Lime-Wash using Romabio Lime-wash, ECOS Paints Air Purification Painting, and Baby-Nursery Painting using non-toxic paints.
We specialize in Eco-Friendly Painting, meaning we will use the safest, greenest paints available in Austin, TX! Our Mission is to Paint Austin TX Healthy!