Hiring a paint contractor can save you a great deal of your most valuable asset; TIME. In today's fast-paced world, finding the time for a DIY project and learning a new craft or trade comes at a greater price than days of yore. Weekends with the family, away from the "grind" have a much higher price these days, it seems, as everything moves so quickly and changes so suddenly. In order to take full advantage of hiring a painting contractor to transform you space for you, there are a number of key questions we should ask them before we hire them. Here are some important questions to ask when hiring a paint contractor.
Ask your prospective painters if they are insured.
Liability insurance can save you a great deal of hassle if something were to go wrong. Say a vase or a window was to break. If your painter is insured we can trust that the insurance company will pay the cost of the damages, replace your valuables and not put a painter out of a job and on the streets!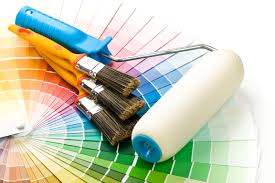 Ask your prospective painters if they are using employees or subcontractors
This question will surprise them coming from a home owner.  Depending on the business model the paint contractor uses, it could make them uncomfortable. Using employees will usually guarantee that the paint contractor will show up on time and have a crew of trusted individuals transforming your space. It can be a little less certain if they use subcontractors. It cannot always be certain the subcontractors will show up. There is also the possibility that the "paint contractor" using the sub-model doesn't even know the subcontractors that they are hiring. They could be unfamiliar with their work, and therefore you wouldn't know what to expect for the end result. There could also be more difficulty getting a warranty from a sub-model. (Sub-model meaning subcontractor business model, as opposed to employee business model)
Ask the painting contractor you are considering hiring if their work has a warranty
A warranty can save you immense  amounts of money if the long run. If a product they use were to fail and there was no warranty in place, you would have to buy the service again. You would then need to pay a higher price for that warranty, the second time around. Do your future-self a favor and go with the warrantied painter the first time.
Choosing a painting contractor that is a mutual fit for you, your family and your home
When getting estimates for your painting project, consider the estimator. Do you like being around them? Do you trust them? Some of the most important questions you can ask the paint contractor are the questions you ask yourself. Brush & Color  Painting is insured with a $2,000,000 liability policy, uses pre-screened, background checked employees, and we have a 3 year probated labor and material warranty on all interior painting services. On top of that we offer Free Touch Ups once per year per project we completed in your home. Book an Estimate today! Best Wishes,Nicholas PainterBrush & Color Painting