The Brush & Color Painting Story
Nicholas Painter had heard throughout his life, by suggestion of his peers, that he should be a painter, because his name was Painter. The last person to think that was a good idea was Nicholas Painter – but somehow in January of 2017, after years of thinking it a bad idea, it seemed like the best idea in the world. It all started back in Mercer, Pennsylvania….
We do not know the origins of the Painter name, but we do know that Nicholas's great grandfather was a milkman, and his grandfather was a mechanic. His father was a truck driver up until the early 2000s, when he decided to start a painting company after helping a friend paint an exterior on a Victorian home in Mercer, Pennsylvania – a small town 60 some odd miles north of Pittsburgh. Let's say it was destined to happen eventually, based on their last name. Nicholas was just out of high school in 2004 and decided to join his dad in the painting industry. It made sense after hearing the suggestion for so many years.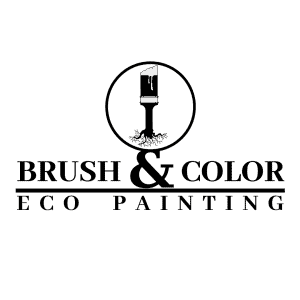 Painter & Sons Painting was born. It felt like a real business.
The Painter boys quickly learned the trade and focused residential repaints around town. They were passionate about doing the job right and a great finished product. They got small jobs around town, working for friends of friends through word of mouth, painting for them and having nice conversations while they worked.
Shortly after the beginning stages of the company, Nick's uncle was in a Home Depot one day waiting in line, when he heard another gentleman ask if anyone knew any painters looking for work. He ran over and said, "my brother-in-law and his son are Painters." From there, the Painter boys were moved from the residential repaint market to new construction. The housing boom was in full swing. New developments were being built everywhere. The Painter boys soon needed a bigger team, so that added Ken Jr, as well as Ken Sr's sister Cassie. Painter & Sons Painting was born. It felt like a real business. There was more work than they could handle. They had to buy bigger equipment. They started to develop systems for efficiency. It was a whole new business. The year was 2005. Ken and Nick had 3 hour commutes on many days, which was even longer in the winter months. There were ups and downs – as you can imagine with a small family business, with little profit to share after all is said and done.
You may not be familiar with how new construction worked in the mid 2000s, but "quality" was not a word in that dictionary. The Painters made it a point to do quality work regardless, always coming in after the other tradespeople, covering hand marks and new holes in the walls. This started to take the fun out of the work. It also added to labor costs and made the profit margin – what little there was – disappear. The Painters were losing money fast. They were also losing momentum. The excitement and joy of working as a family unit was dwindling with the stresses of not paying the bills. Too much month at the end of money. In late 2007 work began really slowing down, with the housing market.
Sadly, in early 2009, the family business had to go their separate ways. Nicholas then worked with a friend over the summer, painting free lance exterior jobs and also did some preliminary work for the Census Bureau. At this time Nicholas's heart was not in painting. It was a job and nothing more to him. He had great talent with the trade, but wanted to do something more original than be a Painter. He had a passion for music and cooking. The following winter Nicholas traveled to Vermont to learn unique cooking skills and live in the beautiful town of Montpelier. He stayed for one and half years in Vermont. He then came back to Pittsburgh to work at an Ethiopian restaurant, expanding his skills of cooking unique foods.
In 2012 the Ethiopian restaurant closed suddenly. At the same time, Nicholas got a job offer to work in Baltimore, MD at an up and coming restaurant. As they go, restaurants can either be a big hit…or not. This particular restaurant was not a hit, so Nicholas moved on to another, which was more established and successful. It was on 35th St, which is a big attraction during the holidays in Baltimore. Every year during the holiday season the block gets lit up with Christmas lights and decorations, which you could probably see from space. The restaurant Nicholas worked at was right at the end of the block and stayed very busy this time of year. While the restaurant was going very well, Nicholas was struggling with depression and the lifestyle of the industry. The late nights, long hours and high stress of cooking for hundreds of people a day was not his calling, and it took its toll on his mental and physical health.
The Painters were losing money fast. They were also losing momentum.
….Nicholas decided to quit his job and start Brush & Color Painting. A dream was born!
Nicholas was feeling lost and unsure what to do with his life. From 2014 to late 2015, we find Nicholas drifting around, searching for something a meaning and a dream. He felt lost in the world and was willing to go anywhere and try anything, but not knowing where to look. He hadn't heard that "whatever the mind can conceive and believe, the mind can achieve." He even went to Maine to harvest seaweed for a few short weeks. He then came back to Baltimore and he began working in the interior design industry. Here he spent most of his time painting, while also learning new trades such as electrical, tiling and even some plumbing.
Nicholas had found what he loved to do once more – work on homes and transform spaces. In a new environment, residential repaints, where Quality and Care were the watchwords of the job. Nicholas had found what he loved most. But again things changed, Nicholas hadn't thought of himself as an entrepreneur at this time. The work was not consistent, had been slowing down for some time. Nicholas was again offered a job in the restaurant industry, this time as sous chef in a successful restaurant in one of the nicer neighborhoods in Baltimore. The managerial role and consistent work was enough to suede Nick back in to the industry he had sworn off. During this time Nicholas met a woman who turned his mental attitude from one of self-doubt to abundance. She taught him to see things from a whole new perspective and that really anything was possible if you put your mind to work on it. Nicholas had for the first time felt confident about a bright future and started really LOVING LIFE!
During the Holiday season of 2016, when this particular restaurant was slow, Nicholas had been asked to paint the bar adjacent to the restaurant he was working at. During the days he painted the bar while managing the kitchen at night. He once again realized his love for painting, and dislike for restaurant work. At this time Nicholas decided to quit his job and start Brush & Color Painting. A dream was born!
January 2017, Nicholas pursued his newly born dreams of starting a business. The entrepreneur had been awakened! He met with his friend Jane, who inspired him to think about an eco-friendly painting company. Jane is the owner of a very successful eco-friendly cleaning company in Baltimore. Nicholas started his painting company, Brush & Color Painting in March of 2017. His first two clients were Jane and the restaurant he was working at, who gave their blessing in his departure. None of this could have been done without the support of a loving spouse, his previous employer and his dear friend Jane. They are true heroes!
In May of 2017 things changed again – Nicholas had recently purchased his first personal growth book – "Think and Grow Rich". He was reading the book one morning when a flash came to him – move to Austin, TX. Nothing had ever came so certainly and so suddenly before to Nicholas. It was a true calling! So, he packed up the car, loaded up his paint tools and his cat Fernest, and drove halfway across the country. Having never been to Austin TX or west of the Mississippi before in his life, it was a true adventure! Along the way Nicholas and Fernest made a pitstop in a random town in Virginia – which turned out to be Stephen Austin's birthplace. What are the odds!
Austin is a beautiful, healthy and positive city! The business is doing very well, and the culture of Austin matches perfectly with the core values of Brush & Color Painting. Nicholas and the Brush & Color team have endless gratitude for Austin TX and the community. Our goal is to give back more than we receive and grow together – all thanks to you!
Our goal is to give back more than we receive and grow together – all thanks to you!